CEO's Letter
Welcome aboard AB Corporate Aviation
Concerning your travels, have you ever dreamt of being able to determine your departure times yourself, modify your schedule at the last minute, never worry about arriving on time, and even arrive very close to your meeting points with no connecting flights?
By calling on AB Corporate Aviation, you go from dream to reality, and you give yourself the means to act there where your presence is decisive.
Whether it be for your personal travels, your business travels or public relations, we can meet your needs.
Our private aircraft serve more than 6,000 airports worldwide, and more than 2,000 in Europe.
Our company, founded in 1986, enjoys the reputation of being a very serious business partner.
Our private charter flights are operated in accordance with Public Transportation regulations so you travel in total safety.
For more than 25 years, our customers have trusted us, and they include prominent businessmen, governments and many celebrities.
So you too should not hesitate to speak to us about your projects: we will study and customize your next trip on a private jet.
We look forward to seeing you soon on one of our flights.
From Luc Piot
Luc PIOT, Chief Executive Officer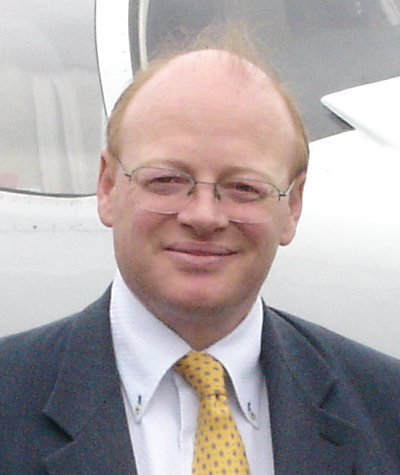 Chief Executive Officer of AB Corporate Aviation
Luc PIOT founded AB CORPORATE AVIATION in 1986.
Executive air charter specialist dedicated to provide
international and French companies, executives.
Daniel BERTRAND, Administration Manager