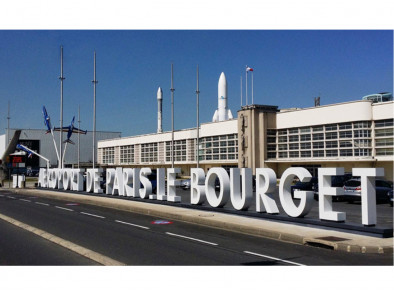 Paris le Bourget Airport, dedicated to business aviation
Landing at the Paris Le Bourget Airport (IATA code LBG, ICAO code LFPB) you can see the Basilica of the Sacred Heart and Montmartre, Notre Dame Cathedral, the Eiffel Tower, the Stade de France.
Paris le bourget airport : the most important business aviation airport in Europe.
Located 6.5 km north-northeast of Paris, the airport of Paris le Bourget is the leading business aviation airport in Europe:
France, Europe and the whole world are at your fingertips.
Today, this on-demand private Jets charter activity is essential to the staffs of French and international companies based in the Paris area: it is a mobility tool enabling them to increase their responsiveness and productivity.
For more than 100 years, the International Paris Air Show is the largest event in the world dedicated to the aerospace industry. It takes place every 2 years. In 1953 he settled on the airport of Paris Le Bourget.
Paris le Bourget airport houses the Musée de l'Air et de l'Espace, one of the world's first aeronautical museums by the richness of its collections.
The first business aircraft was based on Paris Le Bourget airport on March 17th, 1960.
It is an Aero Commander 680 owned by IBM World Trade.
This business aircraft was operated according to the methods of the major scheduled airlines. Its crew consisted of two pilots. Designed to carry 4 passengers, it has been used by IBM Europe to travel in France and Europe, but also in the Middle East and Africa. According to the leaders of the IBM group, the business aircraft is not a luxury but a profitable working tool to the company's service.
Based in Bourget, near IBM Europe headquarters, its main missions were:
on-demand flights for IBM group leaders,
IBM site visits with customers and prospects,
emergency troubleshooting of IBM customers.
Some dates in the history of airport le Bourget :
1914 First landing at Le Bourget by Captain Lucca on October 9th.
1919 Inauguration of the first international airline.
1927 Charles Lindbergh aboard the Spirit of Saint Louis makes the first solo crossing of the Atlantic Ocean from New York and lands at Le Bourget.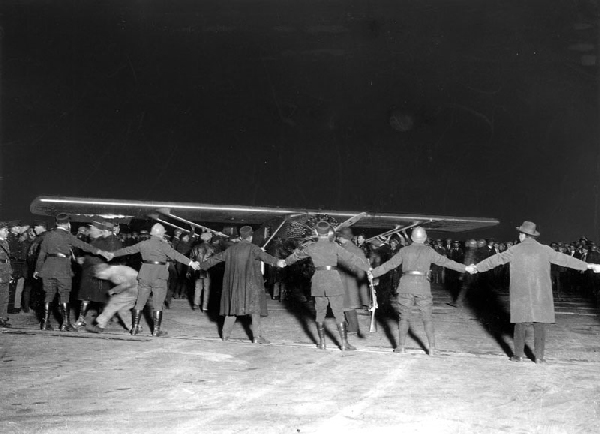 1937 Innauguration of the terminal building.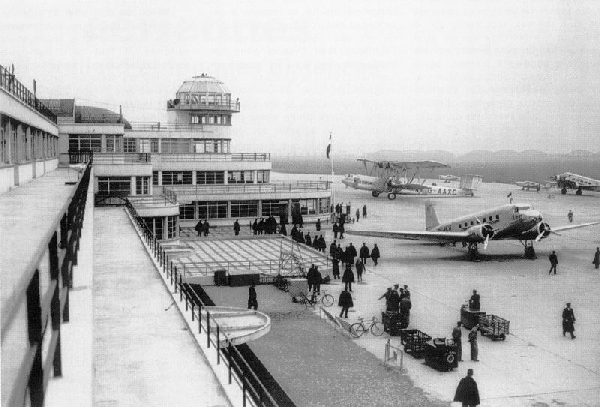 Since 1981 Paris Le Bourget airport is mainly used for business aviation.
2014 The Bourget airport celebrates its centenary.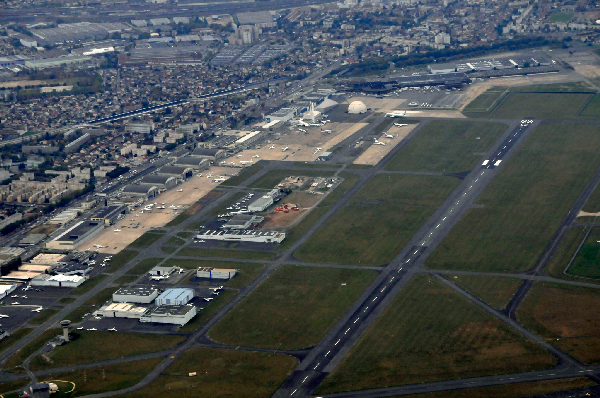 With its easy access and proximity, Paris Le Bourget airport is an exceptional asset for all Companies in the Paris area.
Established since 1986 on Paris Le Bourget airport, AB Corporate Aviation lets you choose your schedule and reach by direct flights over 2000 airports in France and in Europe, more than 6600 worldwide, many of them are not served by regular airlines.
Some destinations served by Paris le Bourget airport :
Aarhus
Albacete
Alicante
Amsterdam
Antwerp
Ashford
Athens
Avignon
Badajoz
Bangkok
Basel
Beijing
Berlin
Bern
Biarritz
Blackpool
Brindisi
Bruxelles
Cagliari
Calvi
Cannes
Cardiff
Chambéry
Cherbourg
Copenhagen
Corfou
Cracovie
Dinard

Donetsk
Dortmund
Dubai
Dubrovnik
East Midlands
Exeter
Faro
Figari
Genève
Girona
Glasgow
Goteborg
Guernesey
Hof
Hong Kong
Houston
Ibiza
Ile de Man
Innsbruck
Inverness
Iraklion
Istanbul
Izmir
Jersey
Larnaca
Las Vegas
Le Castellet
Liège

Linkoping
Linz
London
Lorient
Los Angeles
Luanda
Lyon
Maastricht
Malaga
Malmo
Malte
Menningen
Miami
Mikonos
Milan
Moscou
Moulins
Munich
Munster
Muscat
Nice
New York
Newcastle
Newquay
Northolt
Norwich
Olbia
Oslo

Oxford
Paderborn
Palerme
Palma
Port Sudan
Porto
Prestwick
Reus
Riga
Riyadh
Rome
Saint-Etienne
Sao Paulo
Séville
Shanghai
Singapour
Sion
Stockholm
Stuttgart
Tallinn
Tivat
Vannes
Venise
Vérone
Vienne
Washington
Weeze
Zurich
and many other cities wordwide.
Since 1981 Paris le Bourget airport is dedicated to business aviation. Passengers embark there in few minutes aboard their private jet charter flight to reach numerous airports in France, Europe and all around the world, even airports who are not serviced by scheduled airlines.
GMT In Paris: Summer +2, Winter +1.
Located 45 avenue de l'Europe, zone d'aviation d'affaires, Paris le Bourget airport.
Download the printable Pdf map of Paris Le Bourget airport
Please check and validate this information by contacting AB Corporate Aviation before the departure of your private Jet charter flight.
Get Directions & map to AB Corporate Aviation's meeting point at Paris le Bourget airport.
Coming by car from Paris to Paris le Bourget airport ( 6 miles ): Take the (A1) motorway at " Porte de la Chapelle ",  exit n° 5 Le Blanc Mesnil - Le Bourget airport, Follow the indications "zone d'aviation d'affaires".
Geographic coordinates (Gps):
Latitude N 48°57'29" (48,95818)
Longitude E002°26'41" (2,44471)
Contact our team at Paris le Bourget airport:
by telephone on +33 1 48 35 88 88
via the quote request form :