Private jet charter for your special events departing from Europe to any airports worldwide
Business aviation at the service of your companies and special events
Adhoc Aircraft charter for your business events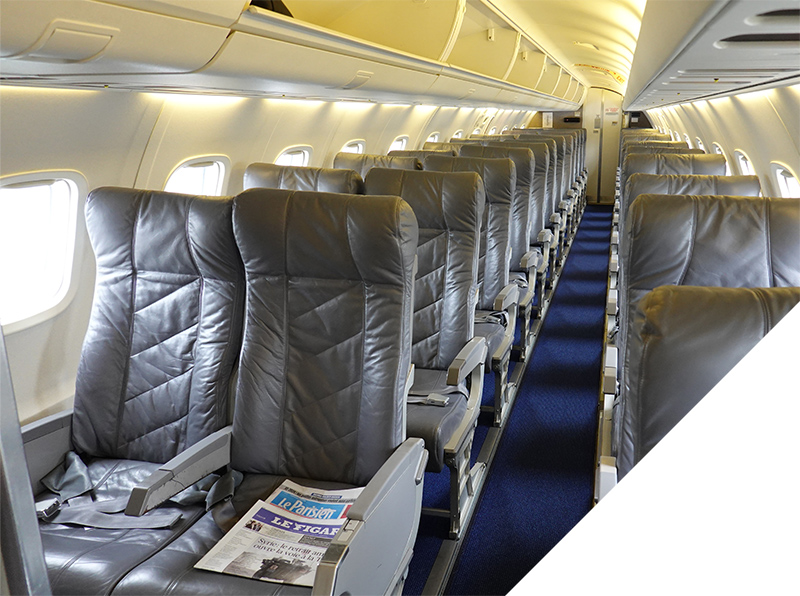 Enjoy the significant benefit that offers a private jet charter flight and valuate the image of your company. Factory tour, on-site demonstration, inauguration, press presentation, product launch or PR: you greet the people you want, and you visit with them the location you want.
Today's business world complies with strict rules. Optimal efficiency is sought out in order to meet the requirements of your customers and partners.
More than ever, reactivity and impact are pre-requisites to success and reputation. At the heart of these issues, management of time, transportation and image play an increasingly important role.
You want to enable your staff or your consultants to take action quickly in each of your organizations. You want to motivate your sales teams in the framework of "incentive" seminars.
You want to convince key accounts, launch a new product or woo journalists and the media during a VIP flight.
Are you familiar with the services to business offered by business aviation?
Request a quote
Travel, special events, communication
For over 20 years with recognized expertise and know-how as an asset, AB Corporate Aviation has been offering a wide range of top quality services to businesses. When chartering a plane or hiring a jet for one to 400 passengers, you immediately benefit from the rental of a private aircraft no matter what airport you depart from.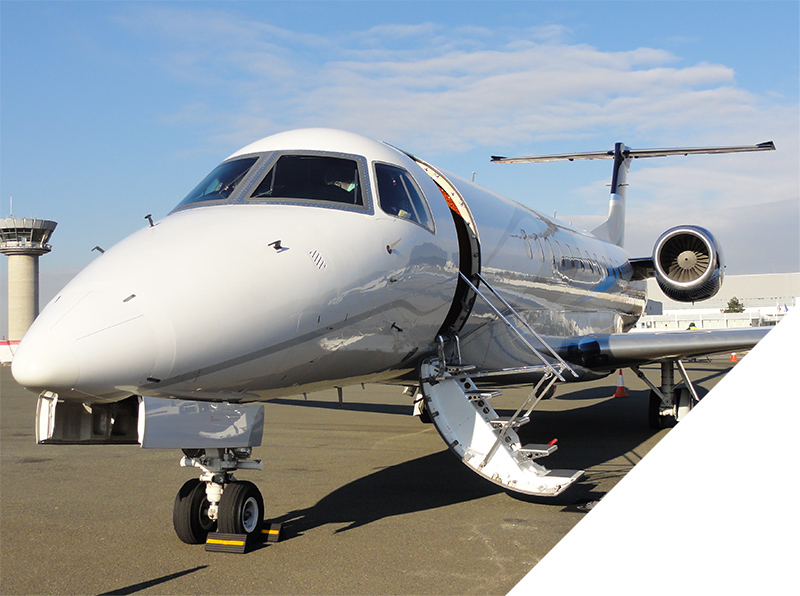 Thanks to a tight-knit network, you connect to most cities including those not served by regular commercial flights. You and your teams gain in speed of deployment.
A means of transportation, airplanes are also a high-impact means of communication. Whether it is to launch a new product, organize a series of conferences or press trips, accompany a VIP delegation or a major event, our solutions adapt to your imperatives.
You choose your schedules; you woo your guests by letting them enjoy a personalized welcome and a unique experience that you are going to benefit from. To re-enforce the impact of your travels, we even offer you the possibility of personalizing our aircraft to reflect the image of your company.
You thereby immediately gain in visibility and notoriety.
As guarantors of your comfort and safety, our flight crews and teams of experts contribute to your success by putting their professionalism at your service. By taking charge of all the technical aspects of your travels, they make your life easy and enable you to stay focused on your business.