Airbus A319 CJ Business Charter Jet
A flying office at more than 460 kts! The spacious and comfortable cabin of this business charter jet can take on board team members and guests in optimal conditions: travel time can be enjoyably split between work and rest.
Thanks to the exceptional comfort on offer, this aircraft is perfectly adapted to long hauls and is able to reach Caracas, Singapore or Hong-Kong from Europe without stopovers. It is ideal for company shuttles or for the travel of management teams or celebrities.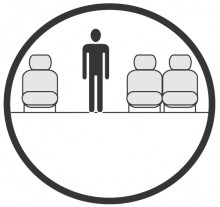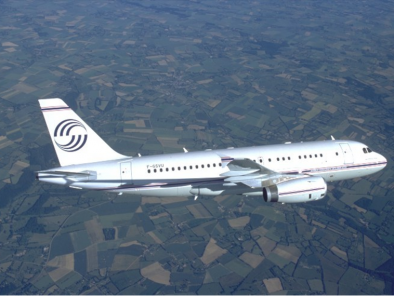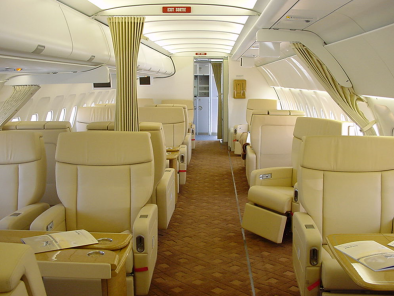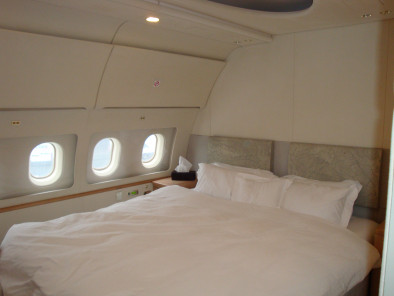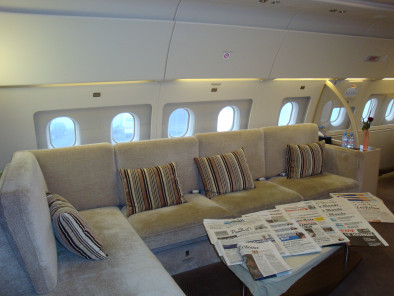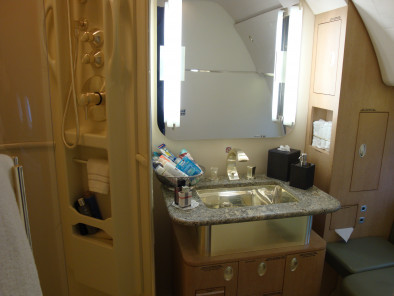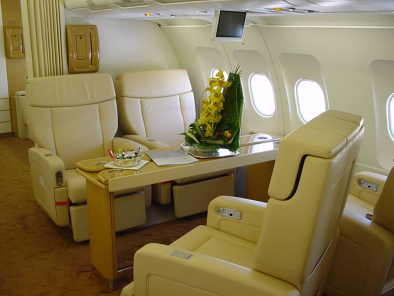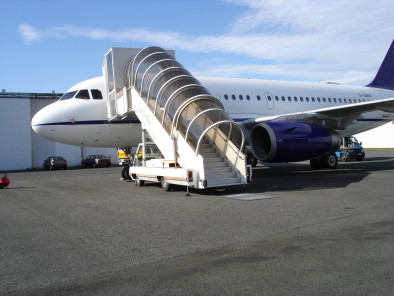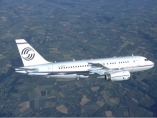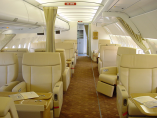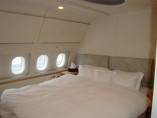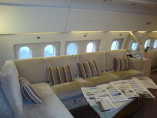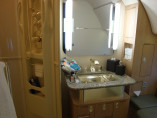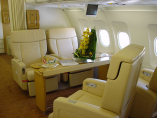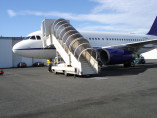 Archive photos. Indicative description non contractual.
Specifications of the Business Jet Airbus A319 CJ
Wide body cabin aircraft, V.I.P. accomodation
Twin engine jet
cubic feet ( m3)
Day, 16, 29 to 44 passengers maximum
Night, 14 beds. Independent lavatorie
2 pilots, 2 to 4 flight attendants
Satcom (telephone, fax), wifi, audio, video, airshow (depend of aircraft).
Performances of the Business Jet Airbus A319 CJ
460 kts (850 km/h)
166 450 lbs (75 500 kg)
6 200 nm (11 500 km)
39 400 ft (12 000 m)
Dimensions of the Business Jet Airbus A319 CJ
78 ft 0 in (23,78 m)
7 ft 1 in (2,25 m)
12 ft 2 in (3,70 m)
111 ft 0 in (33,84 m)
38 ft 6 in (11,80 m)
111 ft 8 in (34,10 m)
* The interior configuration and capacity may vary depending of the aircraft.

Other Business Jets for charter in Europe
Discover Business Jets Charter customer experiences