French vineyards by private jet charter
Private jet charter to visit wine estates and enjoy the magnificent views that wine country has to offer. Only you and your guests, no other passengers on board.
At the customer's request
Interested in this excursion ?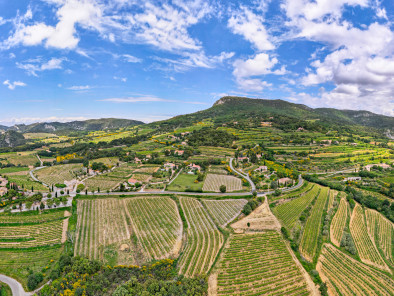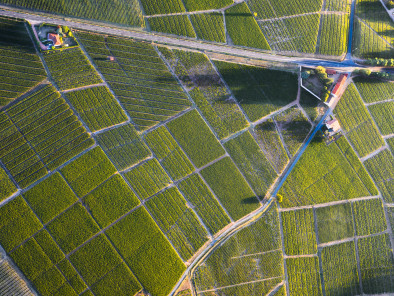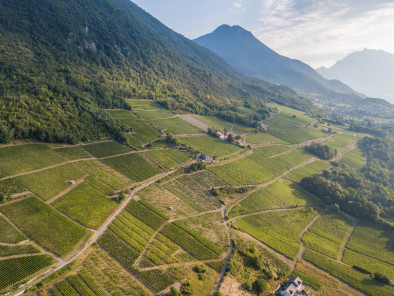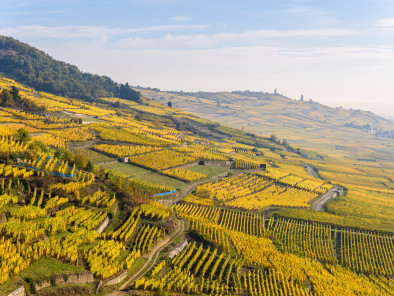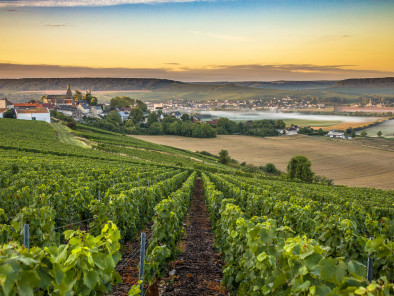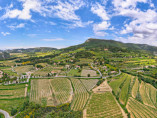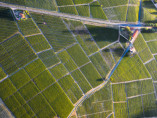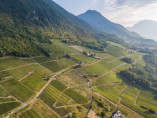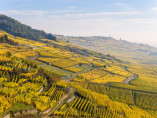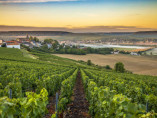 Archive photos. Indicative description non contractual.
Private jet charter flight to visit vineyards
For wine lovers, discovering the French vineyards by private jet charter is a delight.
AB Corporate Aviation transports you by private jet charter to the wine region of your choice : Bordeaux, Loire Valley, Jura, Alsace, Provence, Rhone Valley, Languedoc Roussillon...
You arrive directly on site and thus avoid traffic jams and the crowds of train stations and major airports. Our teams welcome you in a private terminal at the times that suit you. You travel aboard a VIP private jet in optimum conditions of safety and comfort
AB Corporate Aviation offers a VIP service to meet your requests for tailor-made services: a round-trip private charter flight to get you as close as possible to your final destination, a chauffeur-driven car for your journeys in the vineyards, gourmet lunches, private tours of castles and prestigious cellars.
With AB Corporate Aviation, escape on your own, with your family or with your clients to discover all the richness of the French vineyards.
Private jet charter flight to visit the Bordeaux vineyards
From Paris Le Bourget airport, fly in a private jet to Bordeaux Mérignac airport. You will visit the vineyards and the properties that make the richness and fame of the Bordeaux region, recognized as the world capital of wine. This vineyard is full of numerous appellations scattered across its 7 wine region: Médoc, Sauternais, Blayais, Côtes-de-Bourg, Libournais, Entre-deux-Mers and Graves. And nearly 10,000 châteaux to discover, including the grands crus Château Latour, Château Mouton Rothschild, Château Margaux, Château Haut Brion, Château Cheval Blanc, Château Ausone…
Choose a private jet charter flight for a day or a weekend to visit the Bordeaux vineyards. You can also take a complete tour of the vineyards without wasting time in transports. You will leave this getaway with great memories, without forgetting your cases of fine wine transported safely in the cabin of your private aircraft.
Take a private jet charter flight to discover the wines of the Jura, Dole airport
From Paris Le Bourget airport, board your private jet in a few minutes for Dole Tavaux airport. Meet passionate winegrowers who produce remarkable wines: yellow wine, straw wine, cremant du Jura. These wines are made from 5 grape varieties: Chardonnay and Savagnin for the white wines and Poulsard, Trousseau and Pinot Noir for the red wines. You thus avoid the congestion of large terminals and the crowding of other passengers. 
Charter a private jet to travel and visit the Alsace wine route, Strasbourg airport
Save time and peace of mind on board your private jet, and enjoy all the riches offered by the Alsace Wine Route. From Strasbourg in the north, visit the magnificent vineyards and hillsides that stretch over 170 km to the south. Discover at each stage the picturesque villages of the region and its grands crus wines. Alsace wines come from 7 grape varieties: Gewurztraminer, Muscat, Pinot Blanc, Pinot Gris, Pinot Noir, Riesling and Sylvaner. You get the most out of the advantages of chartering a private jet, and avoid the inconvenience of scheduled air travel.
Fine wines of Dijon, Beaune, visit Burgundy by private jet charter
Take advantage of flexible schedules and private plane routes. Discover the fine wines and grape varieties of pinot noir, chardonnay, gamay and aligoté in the wine region of Burgundy, from Dijon to Santenay via Beaune. 
The Chablis, Côte de Beaune and Côte de Nuit production regions offer prestigious grand crus such as Montrachet, Romanée Conti, Chambertin and Grands Echézeaux. Boarding your private jet takes place comfortably in minutes. 
Private jet charter to visit the Provence Wine Route, Avignon airport
Flying over the landscapes of vineyards between sea, mountains, lakes and gorges, the private jet offers you quick access to your destination. Then join the many estates of Provence where rosé wine rubs shoulders with delicious red or white wines: Côtes-de-Provence, Coteaux-d'Aix-en-Provence, Coteaux-des-Baux-de-Provence, Pierrevert, Bandol, Bellet, Cassis, Palette.
Rhone Valley wine tasting, Lyon-Bron business aviation airport
You are taken care of from Paris Le Bourget airport and if you have to change your schedule, we adapt to your requirements. The vineyards of the Rhône Valley extend on both sides of the Rhône, from Vienne in the north to Avignon in the south. Discover the finest wine houses in the Rhône Valley, from Chateauneuf-du-Pape to the Luberon via the Mont-Ventoux. Charter a private jet and cut travel time, eliminating the hassle of connections and unwanted waits.
Charter a private jet to visit the wine region of your choice
Thanks to the flexibility of private aviation with AB Corporate Aviation, you will take advantage of a full day or a stay to visit the wine region of your choice without constraint.
Established at Paris le Bourget airport - the leading business aviation airport in Europe - we organize private jets charter flights to a large number of airports, even those not served by regular airlines. You will be taken care of from the airport of your choice and our teams will provide you with a tailor-made service that meets your expectations.
Excursion by Private jet charter flight to visit the vineyards of the Languedoc Roussillon region, Beziers airport,
Private helicopter tour to visit the winemakers and taste the wines of the Loire Valley, Angers airport, Tours airport,
Helicopter tour to Burgundy vineyards and its grands crus, Beaune Challanges airport,
Wine tasting in Corsica, Ajaccio airport.
AB Corporate Aviation's team of experts advises you 24 hours a day to book your tailor-made excursion, charter the private jet that best suits your needs. 
Contact now AB Corporate Aviation - phone +33 1 4835 88 88 - to book your private jet charter flight, enjoy an unforgettable day visiting the famous French vineyards.
Private Jets and Helicopters Charter for this VIP excursion
At the customer's request
Interested in this excursion ?
Other Helicopters or Private Jets VIP excursions departing from Paris