Avro RJ85, Airliner available for charter
The Avro RJ85 modern short-range aircraft is the heir to the British Aerospace BAE 146. This four-engine airliner benefit of exceptional performance designed to reduce noise. It is very quiet and can take off and land at airports with short runways. For your events, group travels, seminars, exhibitions, trade shows, factory tours, launch of new products, presentations to the press, you choose yourself the time of departure, connect your final destination by point to point on demand flights without correspondence. You transport your guests by ad-hoc charter flight from Paris Cdg to Berlin, from Lyon Saint Exupery to Nottingham East Midlands, from Toulouse to Cardiff, from Toulon Hyeres to Edinburgh, land at London City, Brive, Cologne, Calvi, Cherbourg, Venice, Amsterdam, Stuttgart, Memmingen, Geneva, Barcelona, Figari and many other airports in Europe.
Enquire for a private Jet charter?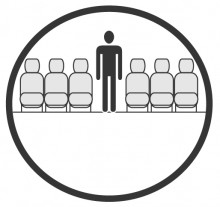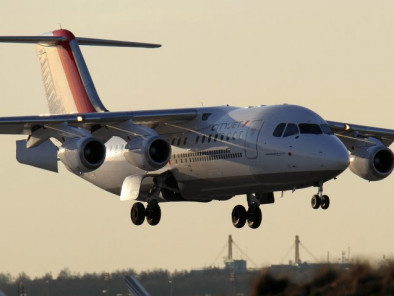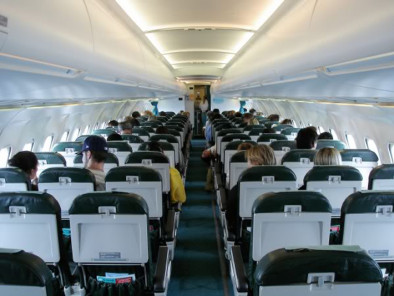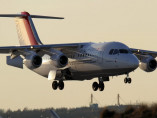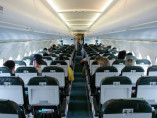 Archive photos. Indicative description non contractual.
Specifications of the Airliner Avro RJ85
Commercial airliner cabin seating
4 engined jet
cubic feet ( m3)
95 passengers
2 pilots, 2 flight attendants
Performances of the Airliner Avro RJ85
410 kts (760 km/h)
93 000 lbs (42 185 kg)
1 150 nm (2 130 km)
31 000 ft (9 400 m)
Dimensions of the Airliner Avro RJ85
58 ft 5 in (17,81 m)
6 ft 9 in (2,07 m)
10 ft 8 in (3,24 m)
93 ft 1 in (28,60 m)
28 ft 2 in (8,59 m)
86 ft 5 in (26,34 m)
* The interior configuration and capacity may vary depending of the aircraft.

Enquire for a private Jet charter?
Other Airliners for charter in Europe
Discover Airliners Charter customer experiences