Boeing 767 Executive Private Jet Charter Business
Chartering a private jet, such as a Boeing 767, is a convenient and luxurious way to travel for business or personal reasons. The Boeing 767 is a mid-sized, wide-body aircraft that can accommodate a large number of passengers and has a range of over 6,000 miles, making it ideal for long-haul flights. When chartering a private jet, you can enjoy the privacy, comfort, and flexibility of having your own aircraft and can tailor your flight to meet your specific needs. However, it is also important to keep in mind that chartering a private business jet can be expensive and it is advisable to compare prices and services from different private jet charter companies to find the best deal for you.
Private Jet Charter Business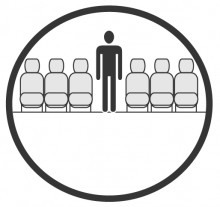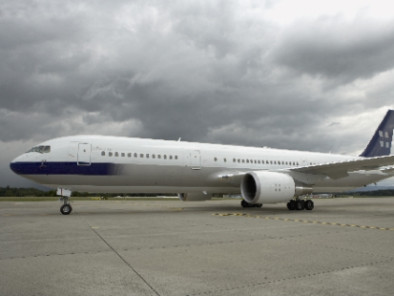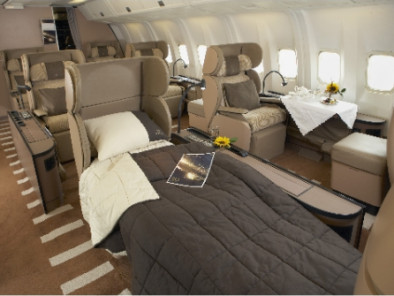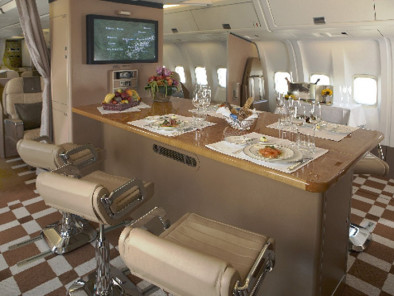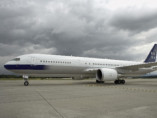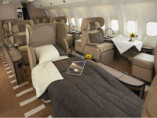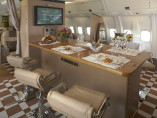 Archive photos. Indicative description non contractual.
Specifications of the Business Jet Boeing 767 Executive
Long range Business Jet Charter Wide body cabin aircraft, V.I.P. accomodation
Twin engine jet
cubic feet ( m3)
50 passengers maximum
12 first class seats / flatbeds
38 business class 80° recianable seats
bar - dining area for 6 passengers
luggage: 200 standard suitcases
independent lavatories
2 pilots, 2 to 6 flight attendants
Satcom (telephone, fax), audio, video, airshow
(depend of aircraft)
Performances of the Business Jet Boeing 767 Executive
460 kts (850 km/h)
412 000 lbs (186 880 kg)
6 500 nm (12 030 km)
43 000 ft (13 100 m)
Dimensions of the Business Jet Boeing 767 Executive
180 ft 3 in (54,90 m)
6 ft 5 in (1,99 m)
15 ft 6 in (4,70 m)
180 ft 3 in (54,90 m)
52 ft 0 in (15,80 m)
156 ft 1 in (47,60 m)
* The interior configuration and capacity may vary depending of the aircraft.

Private Jet Charter Business
Other Business Jets for charter in Europe
Discover Business Jets Charter customer experiences