Beechcraft Premier I, Air Taxi available for charter
This air taxi has a remarkably designed cabin, sufficiently spacious for you to be immediately at ease; there's also a cargo bay for bulky luggage. You take advantage of the Beechcraft Premier very flexible use: choice of timetables, airports, even hard to reach places in Europe, a cabin conducive to conversations in total confidentiality. By booking an air taxi, you can travel without connecting flights, whether it be to go from Paris to Paderborn or from Lyon to Valencia.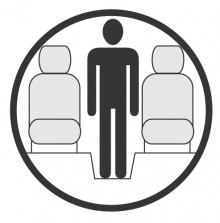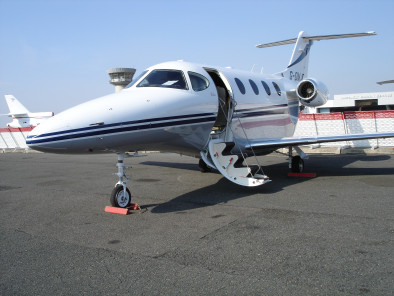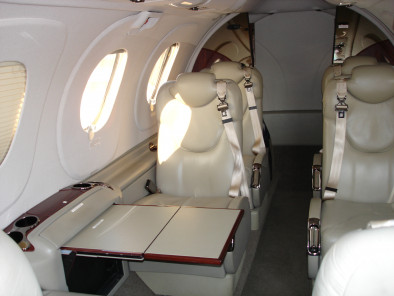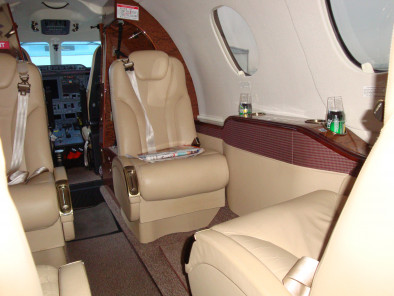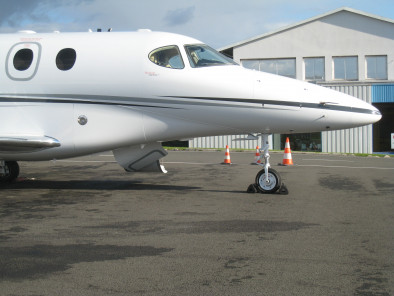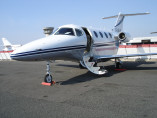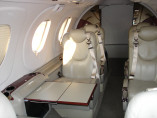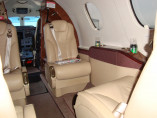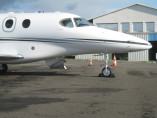 Archive photos. Indicative description non contractual.
Specifications of the Air Taxi Beechcraft Premier I
Light size cabin aircraft
Twin engine jet
77 cubic feet (2,18 m3)
6 passengers maximum. Independent lavatory
Performances of the Air Taxi Beechcraft Premier I
360 kts (660 km/h)
12 500 lbs (5 670 kg)
1 290 nm (2 380 km)
36 000 ft (11 000 m)
Dimensions of the Air Taxi Beechcraft Premier I
13 ft 6 in (4,11 m)
5 ft 5 in (1,65 m)
5 ft 6 in (1,68 m)
46 ft 0 in (14,02 m)
15 ft 4 in (4,67 m)
44 ft 6 in (13,56 m)
* The interior configuration and capacity may vary depending of the aircraft.

Other Air Taxis for charter in Europe
Discover Air Taxis Charter customer experiences
Air Taxi : Planning your trip made easy
Air taxis are changing the face of travel, offering a unique and efficient experience. Our customer testimonials show how these tailor-made air services exceed expectations.
Air taxi lets you take control of your travel schedule. You benefit from unprecedented flexibility. The streamlined process with AB Corporate Aviation, from booking to landing, saves precious time, allowing you to make the most of your trip.
Safety is a top priority, and AB Corporate Aviation's commitment to excellence is reflected in our positive feedback. Passengers trust the competence of our pilots and the quality of our maintenance, ensuring a worry-free experience.
As demand for fast, personalized air travel grows, air taxis are leading the way. AB Corporate Aviation customers emphasize the transformative nature of air taxi, which turns flights into tailor-made experiences.