Boeing Business Jet BBJ, Private Jet available for charter
Exceptional comfort for long trips! From Paris to Rio, from Lyon to Johannesburg, you'll travel with your team members and guests in complete privacy: this intercontinental jet is equipped with privacy areas to hold meetings, organize conferences or gastronomic dinners at 39,000 feet. Designed as a flying suite, there is a bedroom and adjoining bath so that you can arrive at final destination fresh and ready to get a new workday going in optimal conditions.
A Boeing private jet refers to a private aircraft manufactured by the aerospace company, Boeing. Boeing offers a range of private jets, including the Boeing 747, 767, 777, and 787, which are popular choices for private jet charter. These aircraft are known for their spacious interiors, long range capabilities, and advanced technology.
Private jets manufactured by Boeing are often used for business travel, as they offer the convenience and comfort of having a dedicated aircraft, allowing travelers to avoid the hassle of commercial air travel.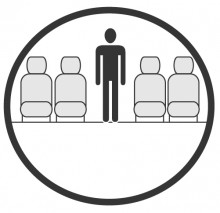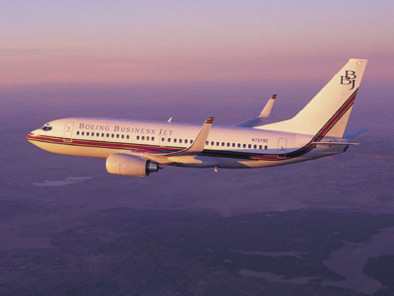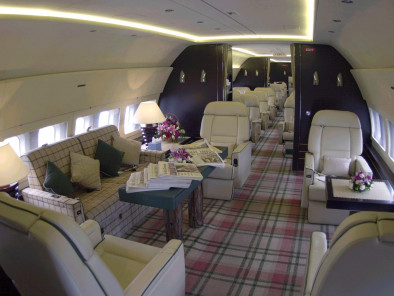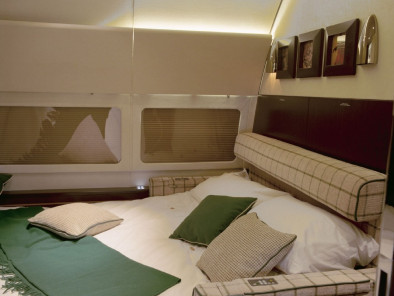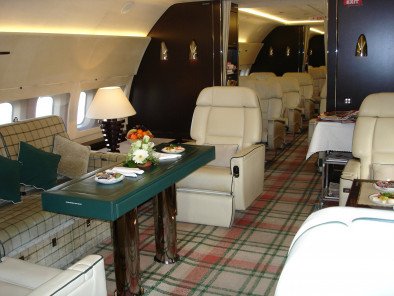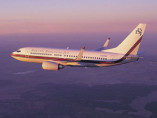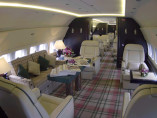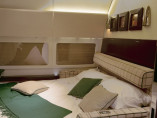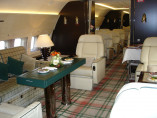 Archive photos. Indicative description non contractual.
Specifications of the Private Jet Boeing Business Jet BBJ
Wide body cabin aircraft, V.I.P. accomodation
Twin engine jet
cubic feet ( m3)
Day, 16 to 44 passengers maximum
Night, 14 beds. Independent lavatories.
2 pilots, 2 to 4 flight attendants
Satcom (telephone, fax), wifi, audio, video, airshow
(depend of aircraft)
Performances of the Private Jet Boeing Business Jet BBJ
460 kts (850 km/h)
171 000 lbs (77 500 kg)
5 900 nm (11 000 km)
37 700 ft (11 500 m)
Dimensions of the Private Jet Boeing Business Jet BBJ
79 ft 2 in (24,13 m)
7 ft 1 in (2,16 m)
11 ft 7 in (3,53 m)
110 ft 4 in (33,63 m)
41 ft 2 in (12,55 m)
117 ft 5 in (35,79 m)
* The interior configuration and capacity may vary depending of the aircraft.


Other Private Jets for charter in Europe
Discover Private Jets Charter customer experiences